by Judy Johnson
photos: Janette Baillie
We all know Santa makes a list and checks it twice…the naughty & nice bits about the Claus clauses in the unwritten Christmas contract for children of all ages.
And I'm sure that Santa has a really good calendar system for making sure that he can do everything he and the elves are supposed to throughout the entire holiday season.
But since he's the epitome of a seasonal worker (albeit a super-special seasonal worker), when I'm waiting for my cell phone to start or my computer to boot, or for traffic to start moving on the 401 around Toronto, it has crossed my mind to wonder what the big fellow is up to off-season. How does he unwind and relax?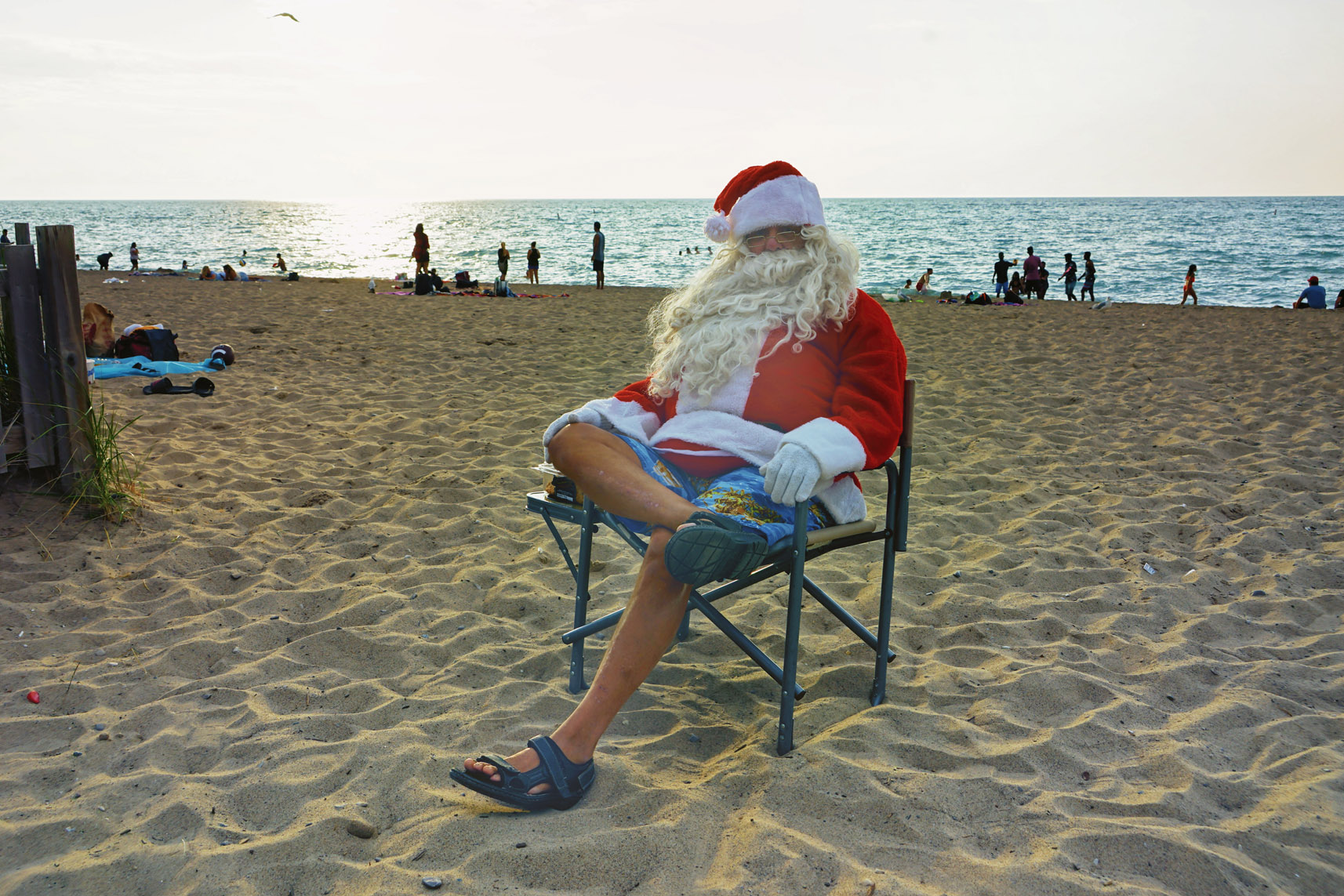 Never knew until very recently that one of his favourite spots to laze and love time in the sand and sun is Grand Bend! I, Judy Johnson, do hereby attest that there Santa Claus was in August, on the main beach soaking up the rays when local photographer Janette Baillie snapped a picture of him "parking" himself on a lawn chair. She reports that Santa was sipping ice-cold milk and savouring one of his favourite treats, both off-season and high-season – chocolate chip cookies!
No sign of Mrs. Claus however. Was she on the Strip? Maybe buying a bikini, a BeaverTail, sampling Kombucha or an artisan craft beer, or having high tea on a shady porch?
Were things icy between the Claus and the Ms? Had she and Santa had a snowball spat and needed time out on their own for some R & R? Was Rudolph's nose out-of-joint and getting redder by the day soaking up tears of loneliness at being abandoned by his master? Maybe he had wanted to go parasailing instead of reindeer-flying and Santa nixed the notion?
Whatever the reason – a picture is worth a thousand words! Of all the places in the world that he could choose, Santa opted for Grand Bend to spend some peaceful hours before ramping up for the pre-holiday rush.
If you didn't catch him this time, we have it on very good authority that Santa Claus will be "artfully parking" his transportation at the Optimist Park in Grand Bend.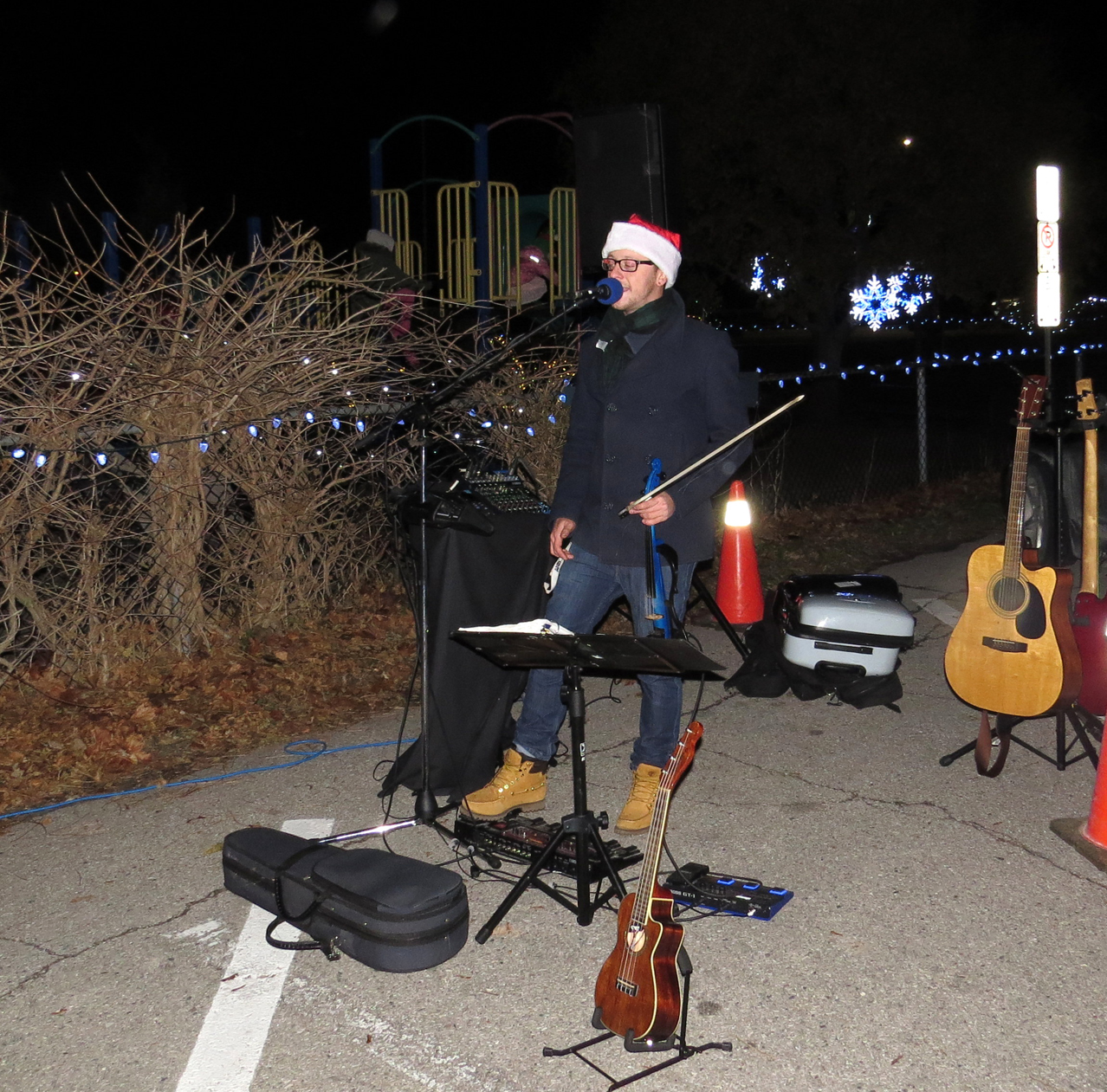 Come check out the lights, the hot chocolate and cider, Jamie Baldwin – the Skateboarding Fiddler, caroling choir, horse-drawn wagon rides and seasonal good cheer! Oh, and Santa's waistline…doesn't it look to you as if he has lost a little weight in that summer photo!
UPDATE: Somehow Santa got wind of this saga and emailed me to let me know everything between him love Mrs. Claus is absolutely honeymoon-like! It turns out that while he was on the Beach, she was checking out all the great shops in Grand Bend, buying gifts for the elves…things they couldn't produce in the workshop! I still think she might be going to surprise Santa with a GB bikini…which could be both "naughty and nice!".
photos: Janette Baillie