Destination: Grog's Pub & Grill
8604 Lakeshore Rd., Northville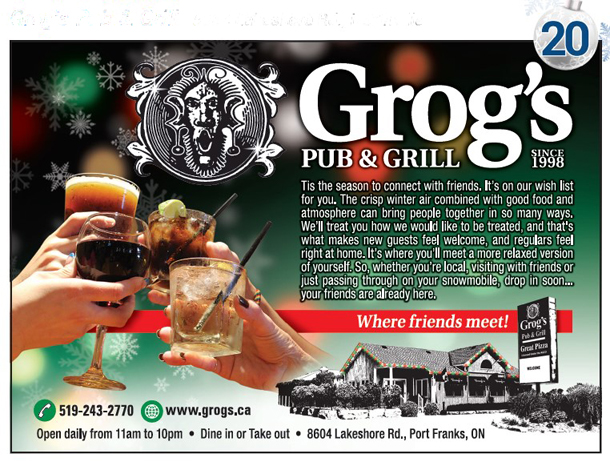 Destination:Home Hardware Grand Bend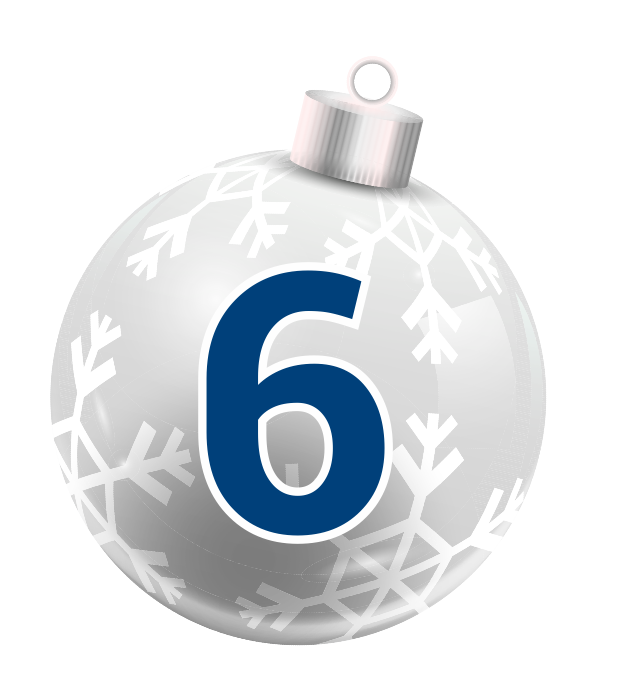 70948 Hwy. 21, Grand Bend
COME HOME FOR THE HOLIDAYS! A warm welcome is waiting for you at Home Hardware  Grand Bend. What's on your wish list and your gift list? Check out our Christmas trees from red berry 10.5 inch tabletop to 12 foot pine! We have indoor & outdoor décor to set the scene, housewares and party goods, stockings & stuffers, DIY projects for the crafty. GIFTS GALORE for the wee ones through to man cave faves!
HOLIDAY IDEAS: homehardware.ca/Christmas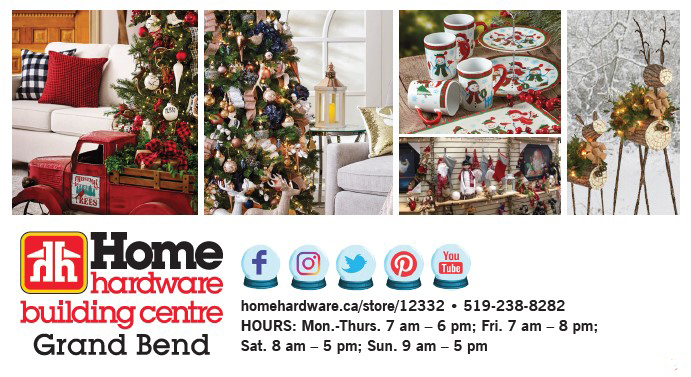 Destination: Stonepicker Brewing Company
7143 Forest Rd., Plympton-Wyoming (minutes from Forest & Northville)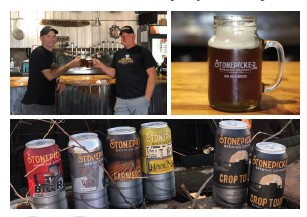 WHAT DO YOU GET with a bucket used for picking stones, an old turkey burner, water, hops, yeast and malt? The origins of a new craft brewery that is rapidly expanding its beer selection and its fan base!
OUR BEER ROCKS is the Stonepicker Brewing Company
motto! Owned by two local farm families, the brewery now
produces a variety of beer, including lagers, stouts, IPAs
and seasonals.
THERE IS ACTUALLY A REAL TRACTOR ON THE WALL behind the bar – a conversation piece while tasting the brew and having fun with your friends.
Check them out on Facebook and Instagram for hours and special music and food events!


stonepickerbrewing.com
Destination: Pine Dale Motor Inn
107 Ontario St. S., Grand Bend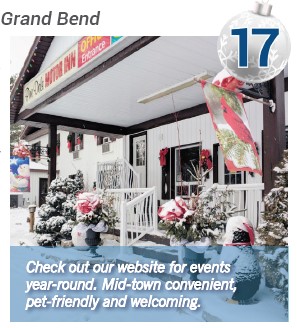 CHILL WITH US! GET IN A GREAT HOLIDAY MOOD AT THE CHARMING PINE DALE MOTOR INN! Pamper yourself with a relaxing stay to discover how we earn "heavenly" and "home-away-from-home" comments that awarded us a coveted TripAdvisor Certificate of Excellence. Extensive treed grounds are all-season delights. Enjoy our saltwater pool, whirlpool & sauna.
START YOUR CHRISTMAS SHOPPING – with certificates for swimming lessons and treasures from our in-house
multi-vendor Holiday Market on Sat. Nov. 16 from 10 am – 4 pm where you can SHOP AND CREATE!
♦ 519-238-2231  ♦  1-888-838-7463
pinedale.on.ca
Destination: The Iron Barn
17 Main St., Grand Bend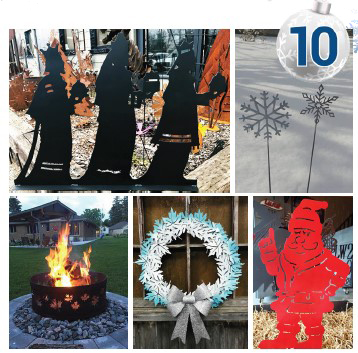 CELEBRATE THE SEASON with hand-crafted metal art made in our local fabrication shop. Think Christmas trees in a variety of sizes, massive pine cones, snowflake pics, nativity scenes, wreaths and lots more to adore!
GIFT FRIENDS, FAMILY & YOURSELF with metal art for outside and inside spaces. Wall art, inspirational messages, nature scenes, welcome signs celebrate interests, seasons and much more.
ENHANCE OUTSIDE SUMMER SPACES. We have fire rings in a broad selection of designs – wildlife scenes, moon & stars, flames, sports motifs are a few of the options. We can custom design one just for you that is bound to be a conversation piece round the fire pit! Add metal sculpture to your flower gardens with dragonflies, fairies, flowers, bird and other delights.
BRING YOUR VISION/IDEA and we will make it

reality, working with you in the design process from

start to finish. Check out theironbarn.wordpress.com to see some of our custom work.
519-238-6369
ironbarn.ca
Fri. Nov. 15, 10 am – 9 pm
Sat. Nov. 16, 10 am – 9 pm
Sun. Nov. 17, 10 am – 5 pm
Check website for winter hours.
Destination: Green Bucks Christmas Store
99 Ontario St. S., Grand Bend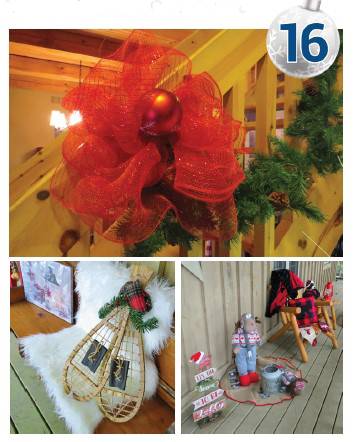 GET BIG BANG FOR YOUR HOLIDAY BUCK at Green Bucks Christmas Store – a one-stop, affordable holiday gift and supplies store. Choose from thousands of gift bags tiny to super-sized, holiday-themed gift boxes and gift wrap galore for perfect finishing touches.
A large section of on-trend and classic stocking stuffers are here – as well as Christmas stockings to be filled!
ENTERTAINING ITEMS – disposable plates, cups, napkins and tablecloths come in lots of colours, themes and patterns to fit your party visions.
HOLIDAY DÉCOR options abound – from outdoor and indoor ornaments, wreaths, large and smaller outdoor bows, signs, lights and more that will delight you and your holiday guests.
519-238-5058
Fri. Nov. 15, 10 am – 5:30 pm
Sat. Nov. 16, 9 am – 5:30 pm
Sun. Nov. 17, 10 am – 5 pm
Destination: Sobeys Grand Bend
55 Main St. E., Grand Bend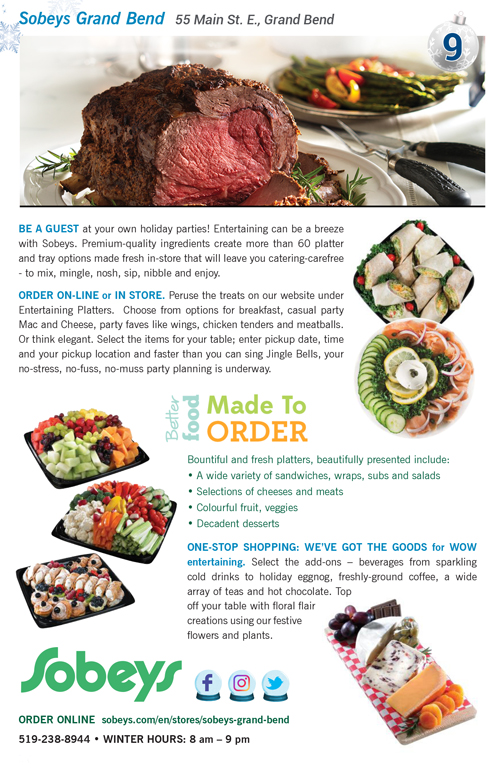 Destination: Bad Apple Brewing Company
73463 Bluewater Hwy., Zurich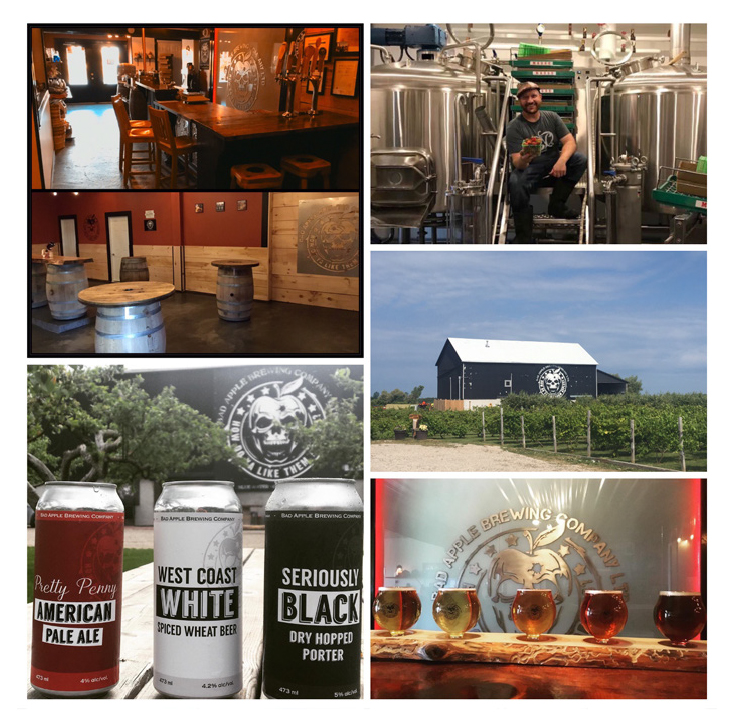 VISIT BAD APPLE BREWING where beers are brewed, sold and served.
Check out the onsite bottle shop, tasting room, games room and gift shop. Bad Apple Brewing Company is a local craft brewery just 10 minutes north of Grand Bend on Hwy. 21 by the village of St. Joseph. FAMILY-OWNED, FAMILY-RUN AND
FAMILY-FRIENDLY, the brewery is located in a picturesque orchard along the shores of Lake Huron.



#badapplebrewing • badapplebrewingco.ca
HOURS: Wed. & Thur. 11:00 am – 6:00 pm
Fri. & Sat. 11:00 am – 8:00 pm
Sun. 11 am – 5 pm
Destination: Tim Hortons
39 Ontario St. N., Grand Bend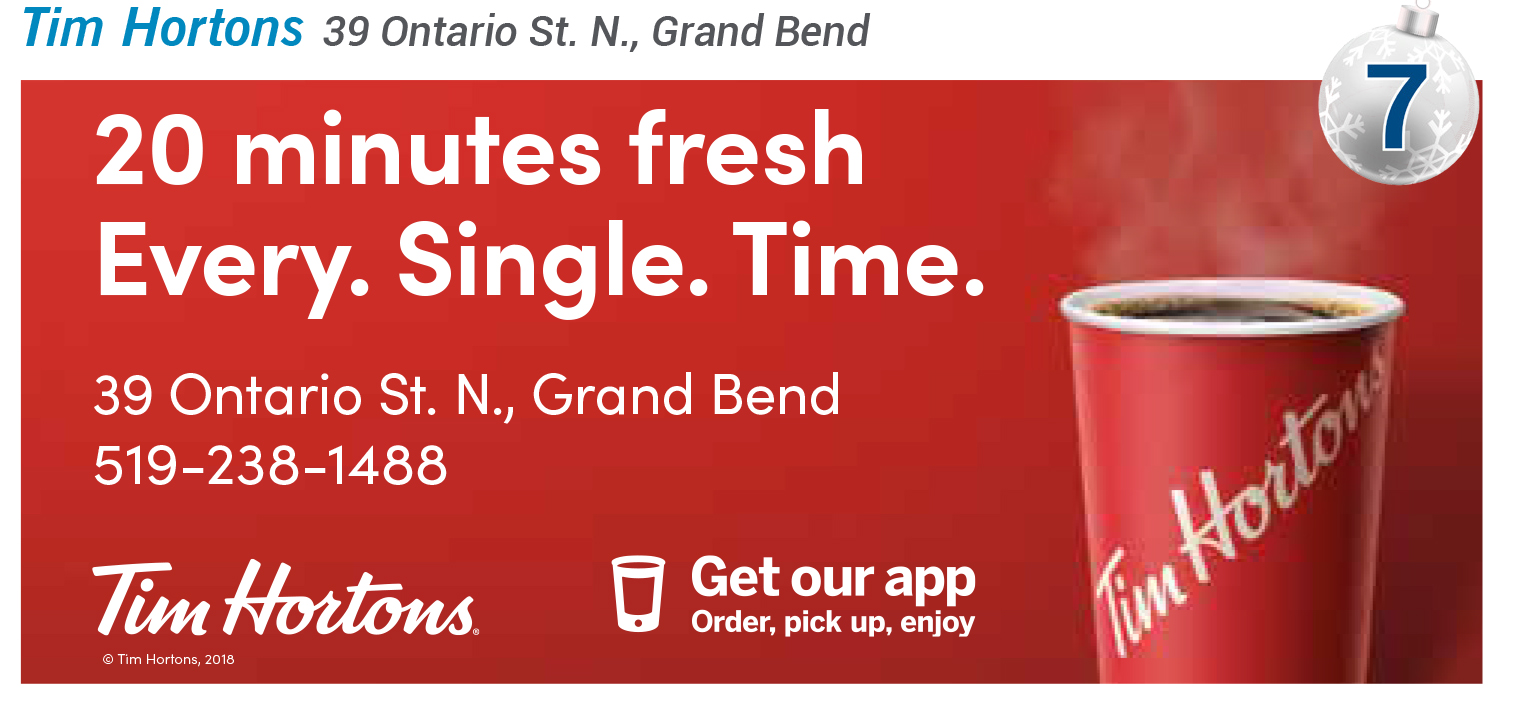 Destination: Ipperwash Beach Club
6543 W. Parkway Dr., Lambton Shores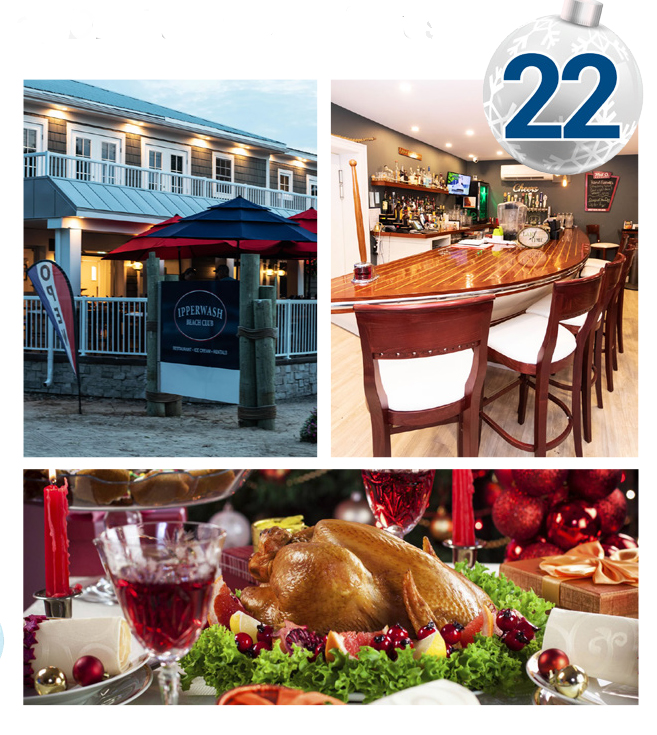 RETREAT TO THE BEACH at the completely-renovated, bright and beautiful Ipperwash Beach Club, formerly the home of the 1920s Ipperwash Hotel. Enjoy a meal, drinks or specialty desserts and coffee in the airy restaurant and bar with its gleaming wood accents and vintage photos. Savour house signature dishes like wonton nachos or crème brulé cheesecake. SAMPLE OUR HOLIDAY SPECIALS.
STAY, RELAX in one of our large, modern 2nd floor suites
with lake views.
HOURS: Thurs. & Fri. 11 am – 10 pm;


Sat. 8 am – 10 pm; Sun. 8 am – 9 pm
519-243-5040 • ipperwashbeachclub.ca
Destination: Westland Greenhouses
10133 Lakeshore Rd., Grand Bend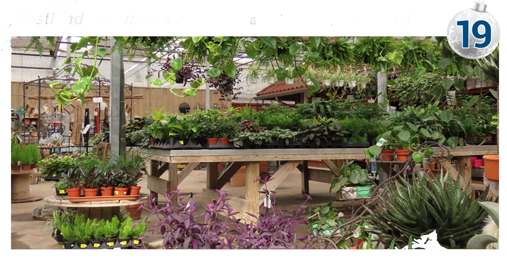 STEP INTO THE TROPICS for an airy, bright, and beautiful holiday experience at Westland Greenhouses. We've got Christmas covered…birch, evergreen boughs, holly, potted and cut Christmas trees, indoor and outdoor urns, holiday décor items and so much more! Check out our in-depth selection of unique, curated gifts.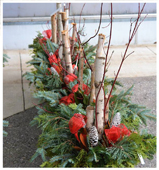 COLOURFUL, EXOTIC PLANTS are bloomin' beautiful! Anthuriums,
orchids, poinsettias, cyclamen, African violets, Venus fly traps,
amaryllis and Christmas cacti show their colours.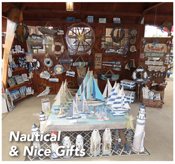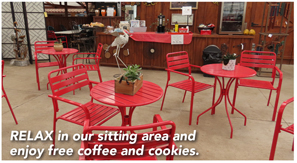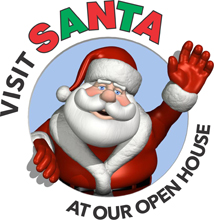 MARK YOUR CALENDAR:
Christmas Comes Early to Grand Bend: November 15, 16, 17
Grand Bend Area Holiday Home Tour: November 15, 16, 17
HOURS: Fri. Nov. 15 8:00 am – 6:00 pm
Sat. Nov. 16 & Sun. Nov. 17 8:00 am – 5:00 pm
Westland's Christmas Open House: November 23, 24
– Visit Santa every day from 11:00 am – 2:00 pm
– Kids make free arrangements


– Prizes and fun!
519-238-1321    ♦ westlandgreen@hay.net ♦ westlandgreenhouses.com
Destination: Hayter's Farm
37467 Dashwood Rd., Dashwood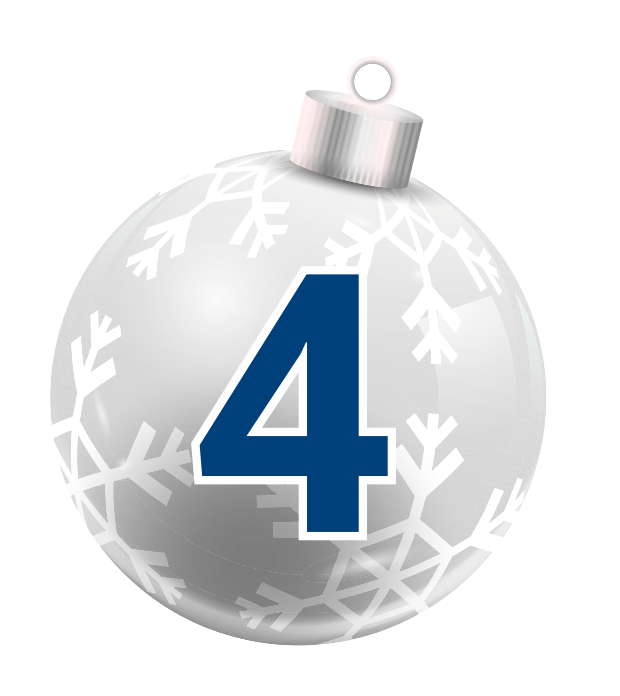 HAYTER'S FARM'S fresh farm-to-fork turkey is delicious, nutritious and good for the local economy and environment too. Harry Hayter began raising turkeys on this farm in 1948; now for over 70 years and 3 generations of family farming later, Hayter's still raises their turkeys in spacious open-sided barns where they run freely. Best practices in animial care and the highest level of quality control from start to finish makes this a trusted brand.


Products at Hayter's Farm retail store include: boneless roasts • gluten free sausages & burgers • schnitzel • marinated fillets • lasagna • meatloaf • deli items & unique sauces.
On the Holiday Home Tour weekend only receive a free shopping bag when you order your fresh turkey for the holiday season ahead!
519-237-3561 | haytersfarm.com
Retail store open Monday to Saturday 9am – 6pm and Sunday 11am – 4pm.


Destination: Gift of Art & Foodies
19 Main St., Grand Bend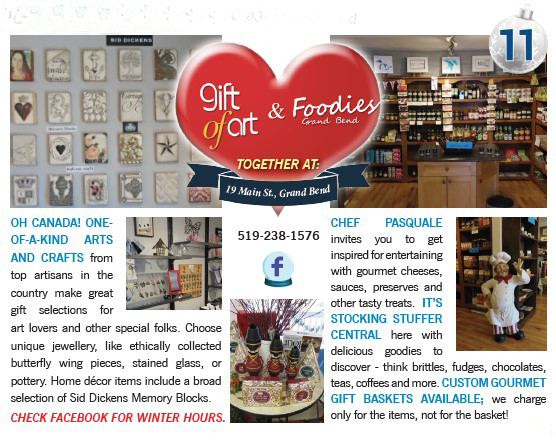 Check us out at the Grand Bend Thanksgiving Market & Sidewalk Sale – Sun Oct 13 9am – 4pm
Destination: MacPherson's Restaurant
8512 Lakeshore Rd., Northville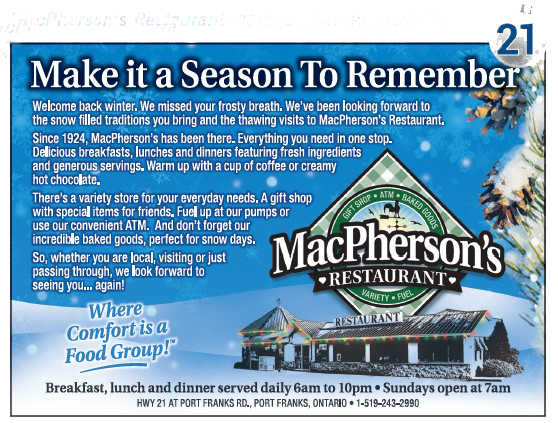 Destination: Oakwood Resort
70671 Bluewater Hwy.21, South Huron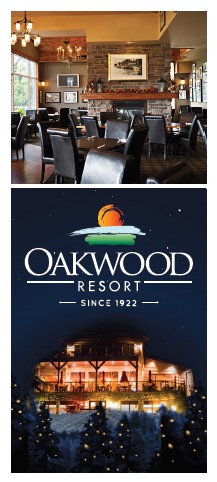 CELEBRATE THE HOLIDAYS AT OAKWOOD RESORT, a year-round
destination on the shores of Lake Huron for over 95 years.
LOCAL CELEBRITY MICHAEL VANHEVEL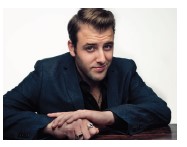 will perform at Dave's Pub & Grill Sat. Nov. 16. Due to the popularity of Michael's performances we advise patrons to book a
reservation early for this event. It is sure to be an unforgettable night of holidayinspired favourites.
MAKE A RESERVATION for our popular Christmas Dinner, New Year's Eve Dinner or Brunch, or book a table to enjoy the festivities at our New Year's Eve DJ Dance Party. FIND OUT ABOUT UPCOMING SPECIALS & EVENTS by signing up for our email updates online at
www.OakwoodResort.ca or by following us on Facebook, Instagram and Twitter.
Guests enjoy overnight getaways, chef-prepared meals, family celebrations, weddings, corporate meetings and retreats. Oakwood Resort features 124 Rooms, Suites and Cottages, Dave's Pub & Grill Restaurant, a Full Service Spa and an 18 Hole Golf Course. We welcome the public throughout the year to all of our amenities



519-238-2324 ♦ 1-800-387-2324 ♦ oakwoodresort.ca
Destination: White Squirrel Golf Club & Restaurant
72538 Hwy. 21, St. Joseph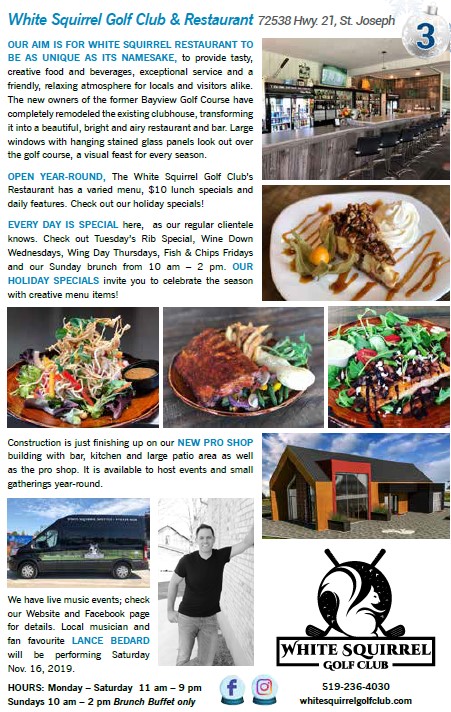 Destination: Deja Vudu
139 Ontario St. S., Grand Bend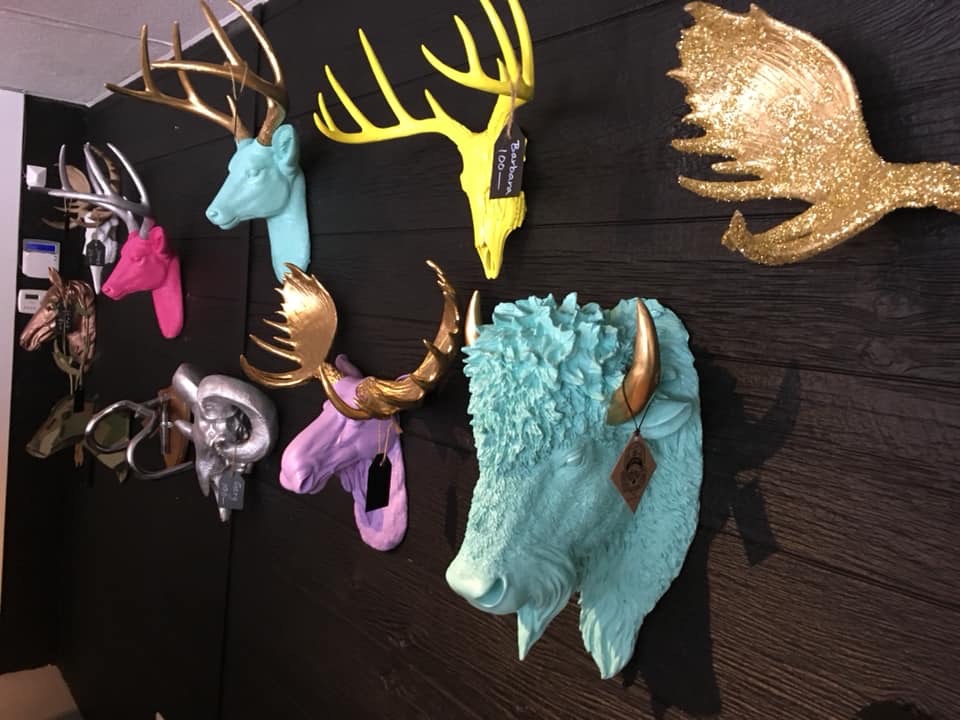 EXPLORE THIS HIP SHOP with an eclectic mix of original, one-of-akind art, gifts and wearables, including jewellery, eco-friendly products, body products and home décor. Check out our novelty gifts and wide selection of locally-sourced items.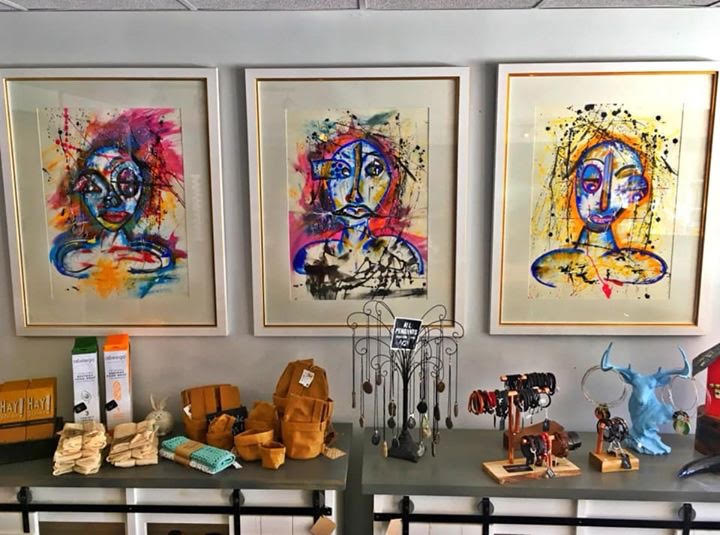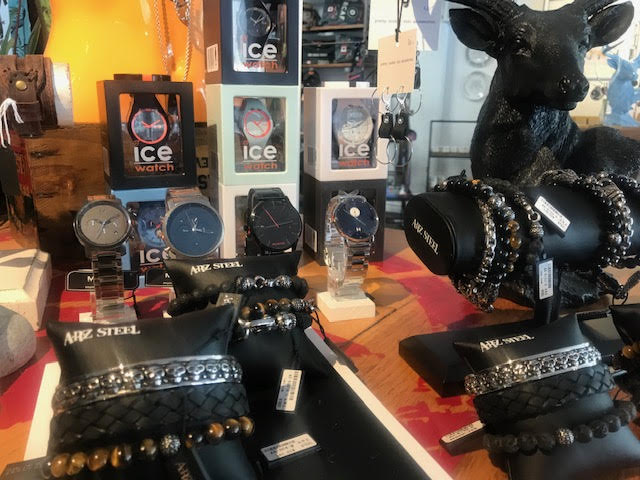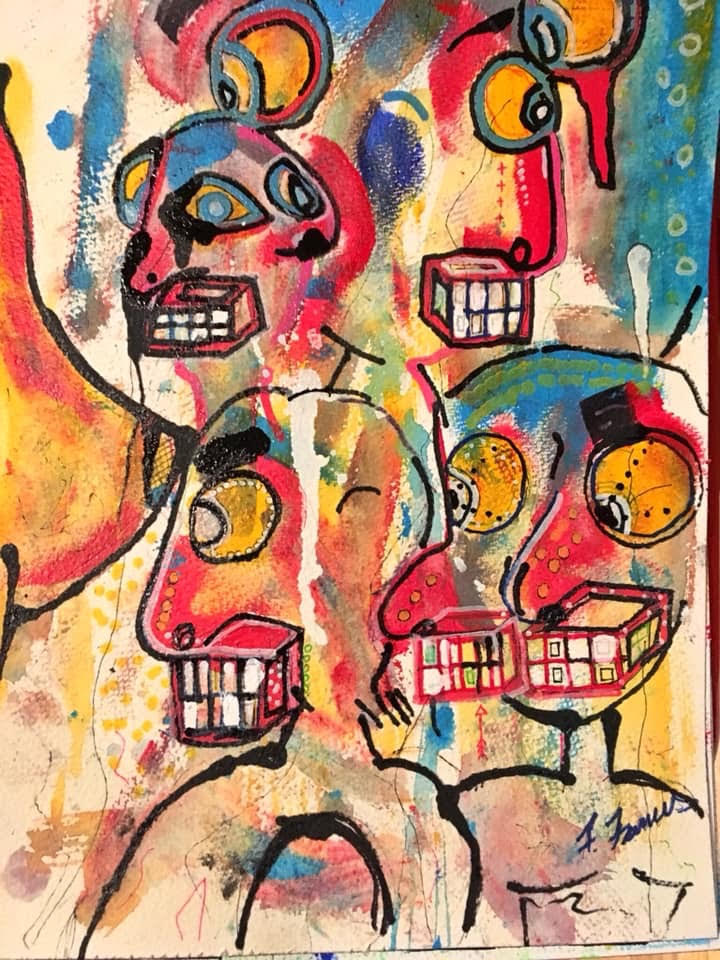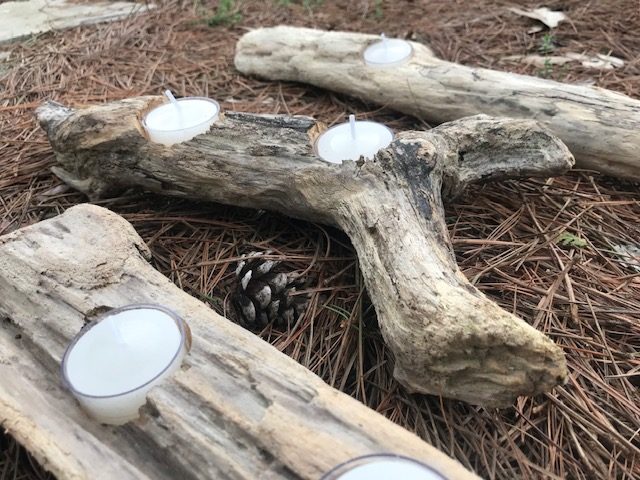 519-238-6022 • dejavudu.ca
Fri. Nov. 15, 10 am – 9 pm
Sat. Nov. 16, 10 am – 9 pm
Sun. Nov. 17, 11 am – 4 pm

Destination: The Tipsy Pelican/Willie's Beach Bar
83 Main St., Grand Bend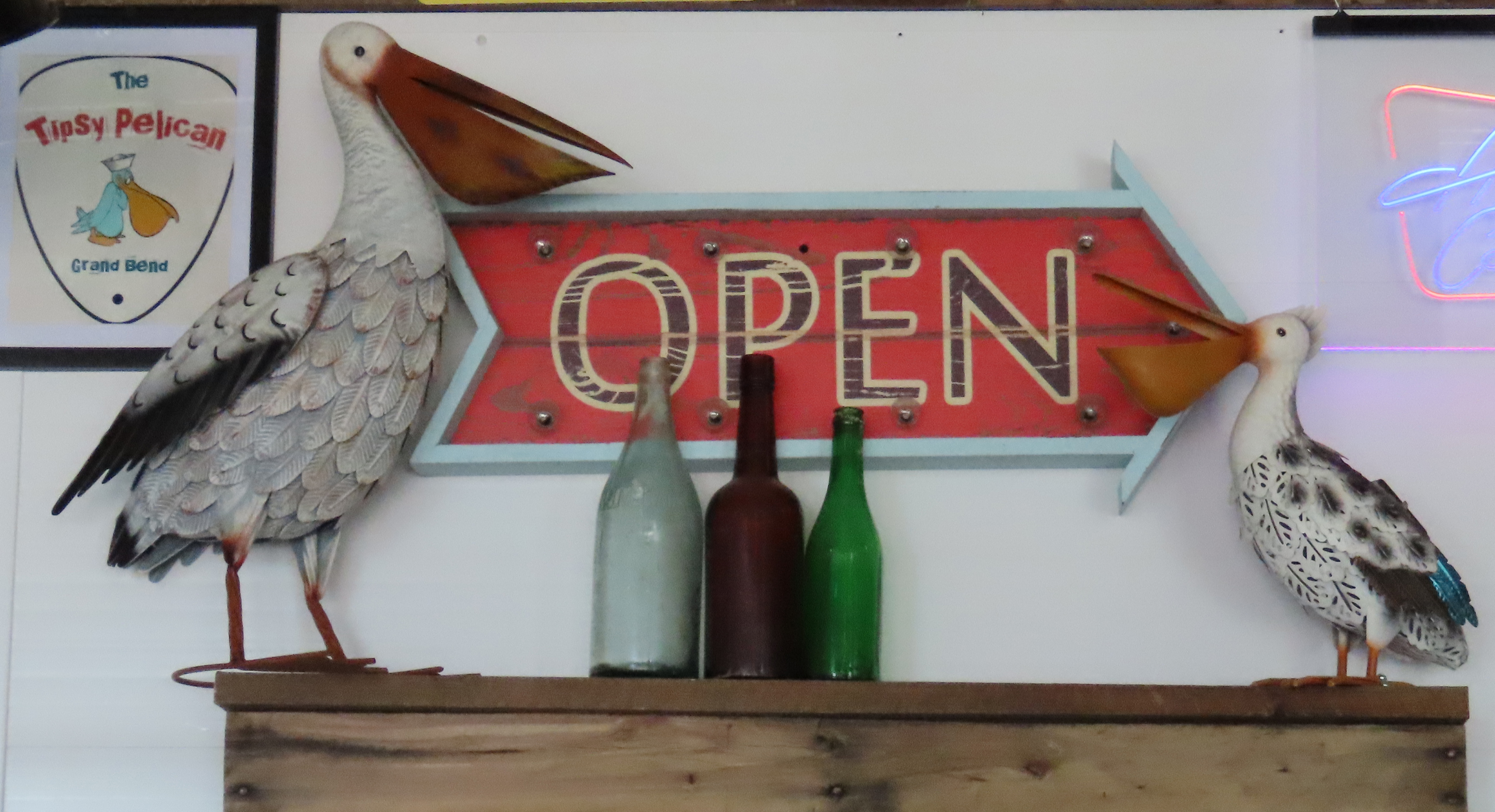 FEEL THE VIBE AT THE TIPSY PELICAN – retro with a modern take! Enjoy intimate, casual dining with lots to check out, both on the menu and in the room. Try Holiday Specials and creative Tipsy features. Learn why our Key Lime pie holds its own against any in the Florida Keys or elsewhere!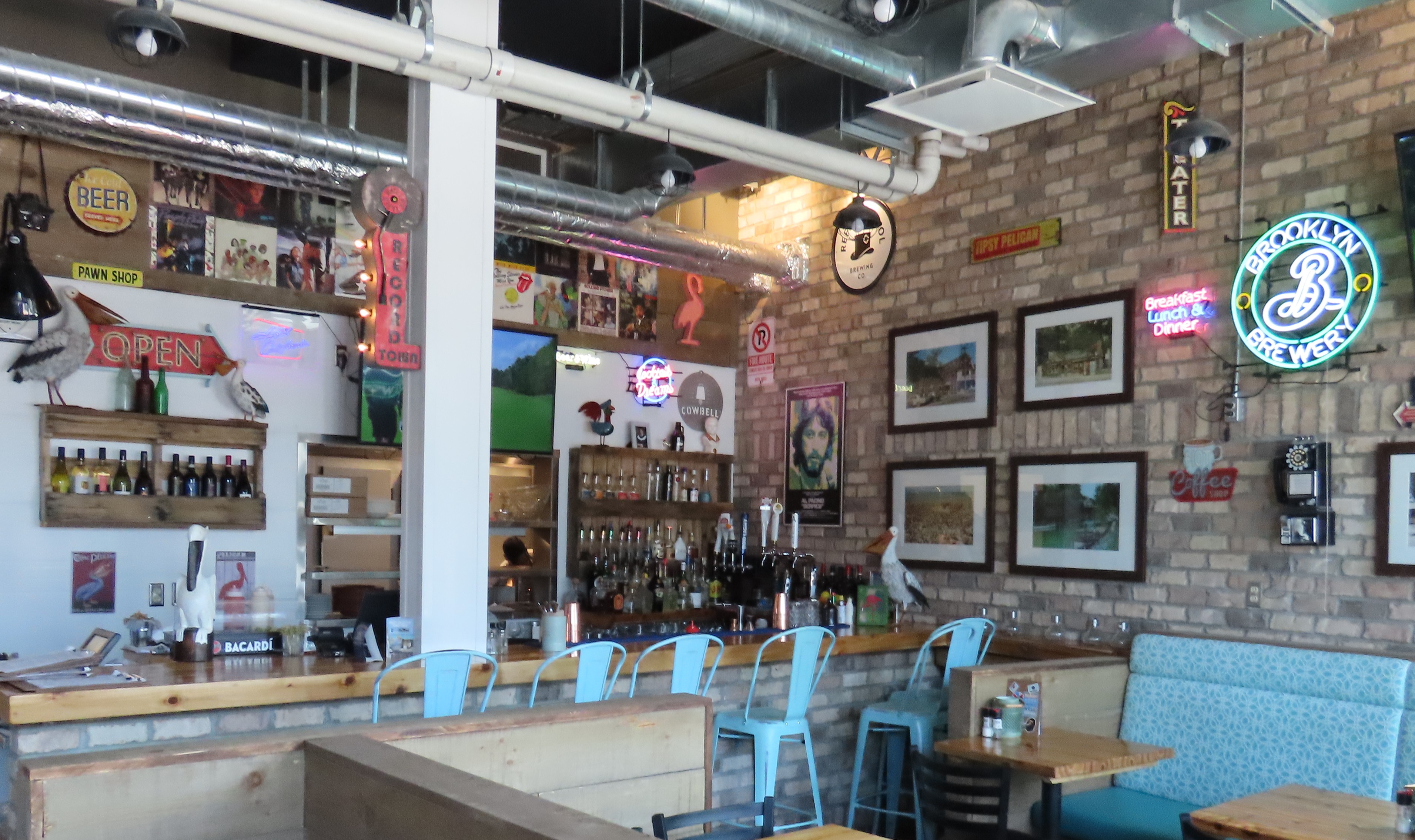 The Tipsy Pelican


519-238-5092
Winter Hours: 11 am – 11 pm
Sat. & Sun. brunch 11 am – 3 pm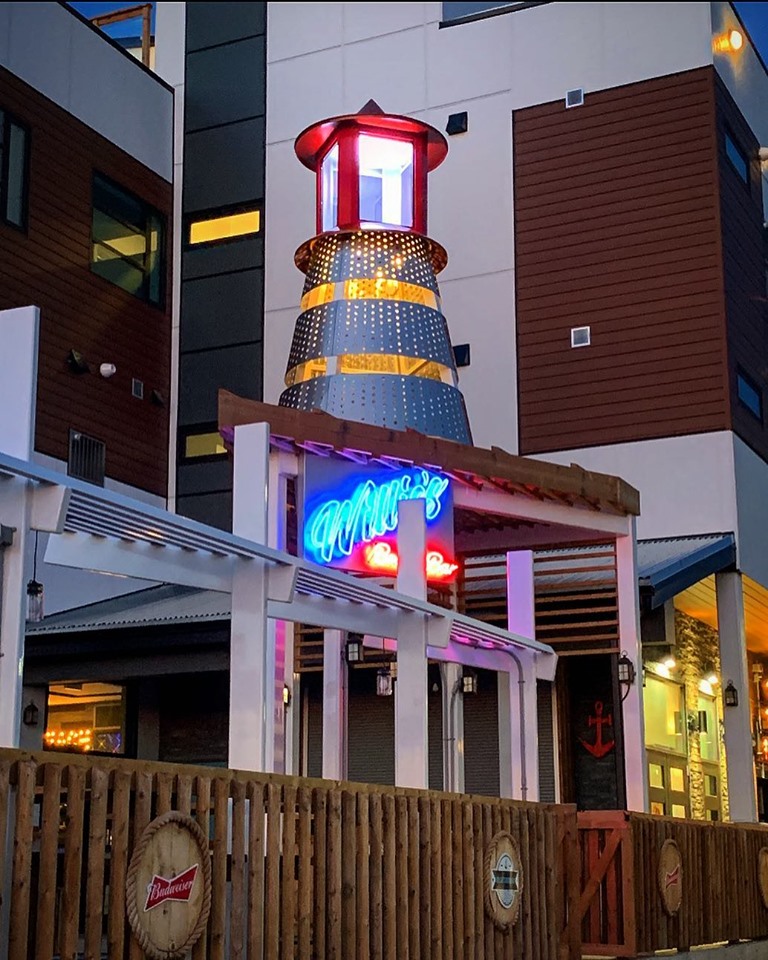 FUN TIMES AT WILLIE'S BEACH BAR include a varied, casual menu with Special Holiday Meals and drinks, live music nights and faves like wings and burgers. Willie's
windows look out to Lake Huron, a bonus! Try your gaming skills with giant Jenga, fussball and shuffleboard. This space can be booked for private functions.
Willie's Beach Bar


Fri. Nov. 15, Sat. Nov. 16,
Sun. Nov. 17 5 pm – 11 pm

Destination: Lakewood Garden Centre
Hwy. 21 at St. Joseph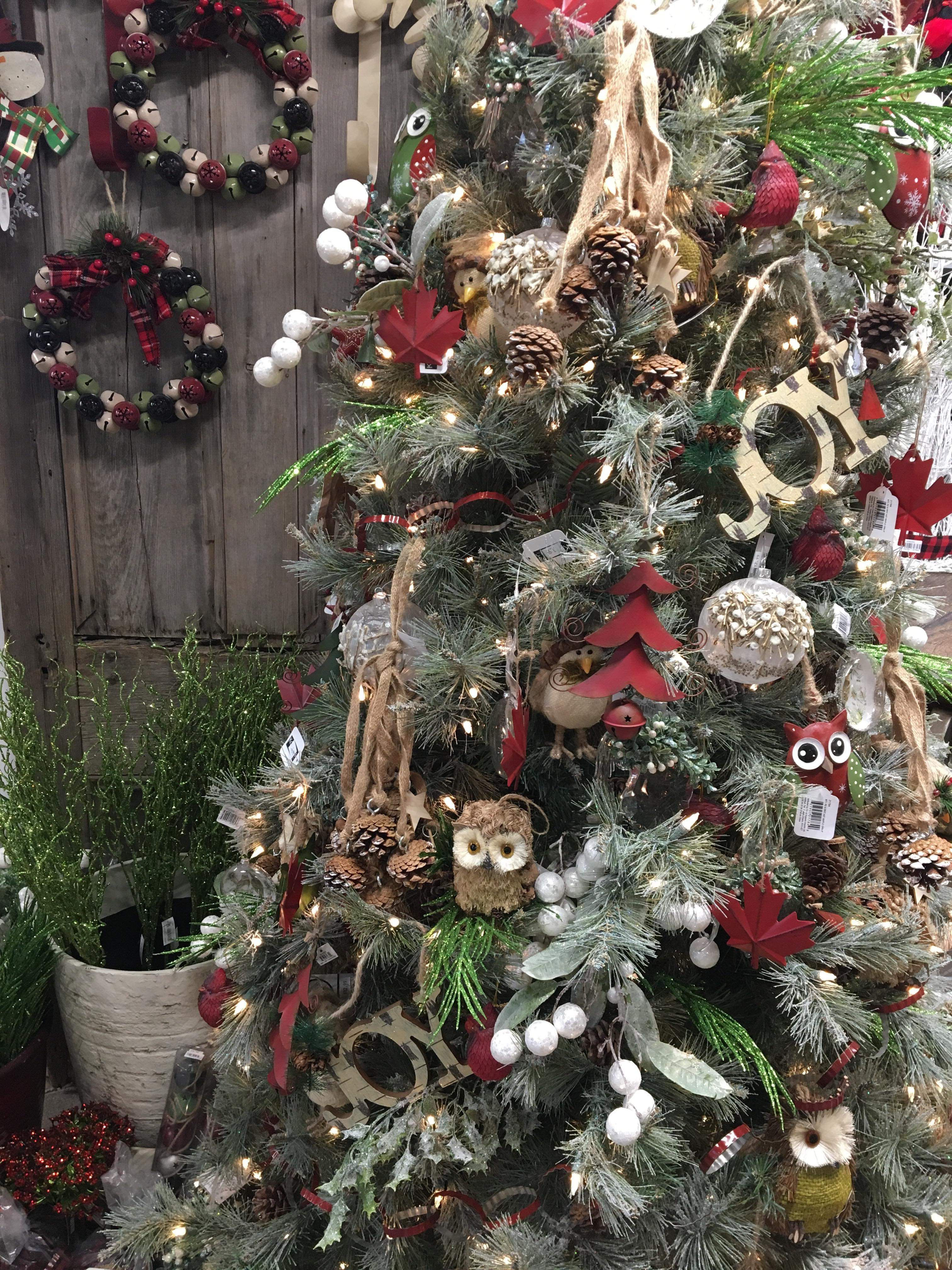 MAKE HOLIDAY WISHES COME TRUE at Lakewood Garden Centre in St.  Joseph!
HOMEY, ELEGANT, TRADITIONAL OR MODERN Whatever your style, our Christmas Shoppe is sure to satisfy your Christmas creativity. Great gifts, unique decorating ideas, fun home accents, it's all right here. Fresh greens and fresh-cut Fraser fir Christmas trees as well as top quality artificial trees are
available in various sizes.
COME, ENJOY, EXPLORE! Check out our website for details on our November workshops.


519-236-4479 • lakewoodgardencentre.com
Fri. Nov. 15 9:00 am – 6:00 pm
Sat. Nov. 16 9:00 am – 5:00 pm
Sun. Nov. 17 11:00 am – 5:00 pm
Destination: Alton Farms Estate Winery
5547 Aberarder Line, Plymton-Wyoming (minutes from Forest & Northville)
TOAST THE SEASON at Alton Farms Estate Winery, the pioneer estate winery and vineyard in Huron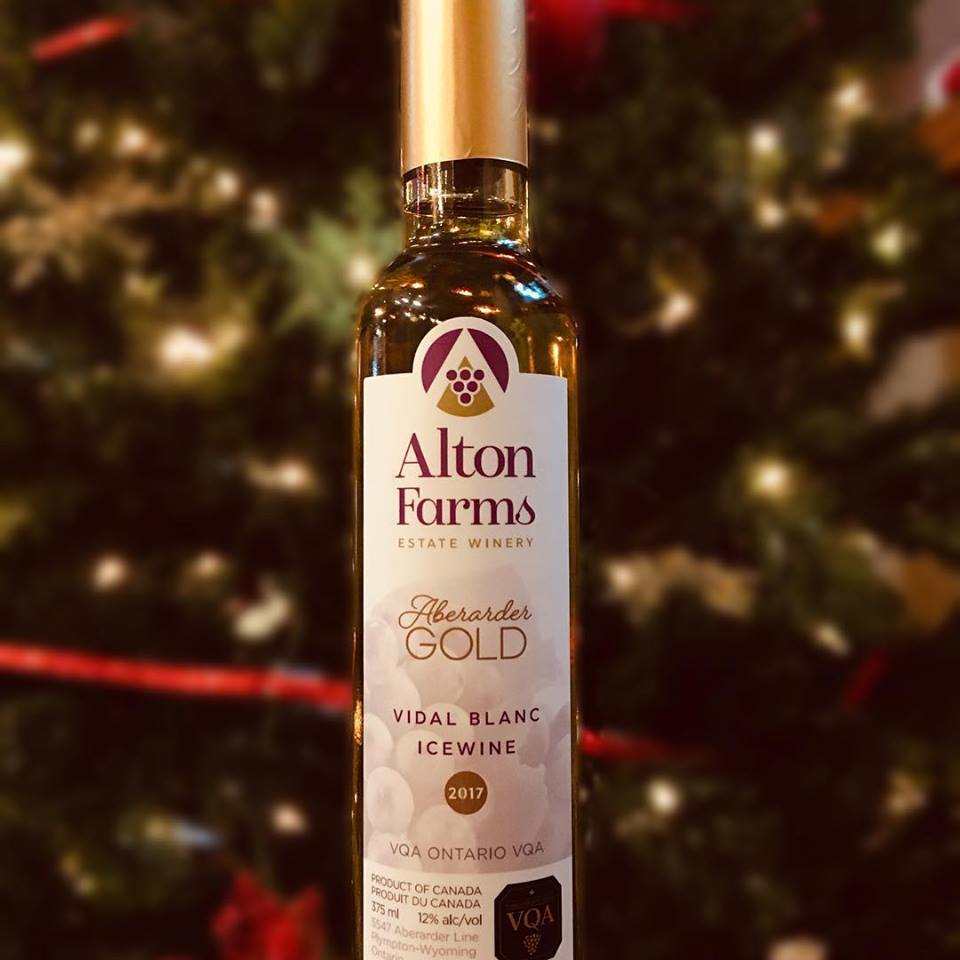 Shores.
We hand craft all our wines, lightly filtering them for maximum flavour.
PLEASURE YOUR PALATE in our tasting room. Purchase wines on site, among them Riesling, Chardonnay, Bacchus Baco Noir, Cabernet, Gamay and Merlot. Our Ice Wine adds to the enjoyment of desserts and is superb on its own.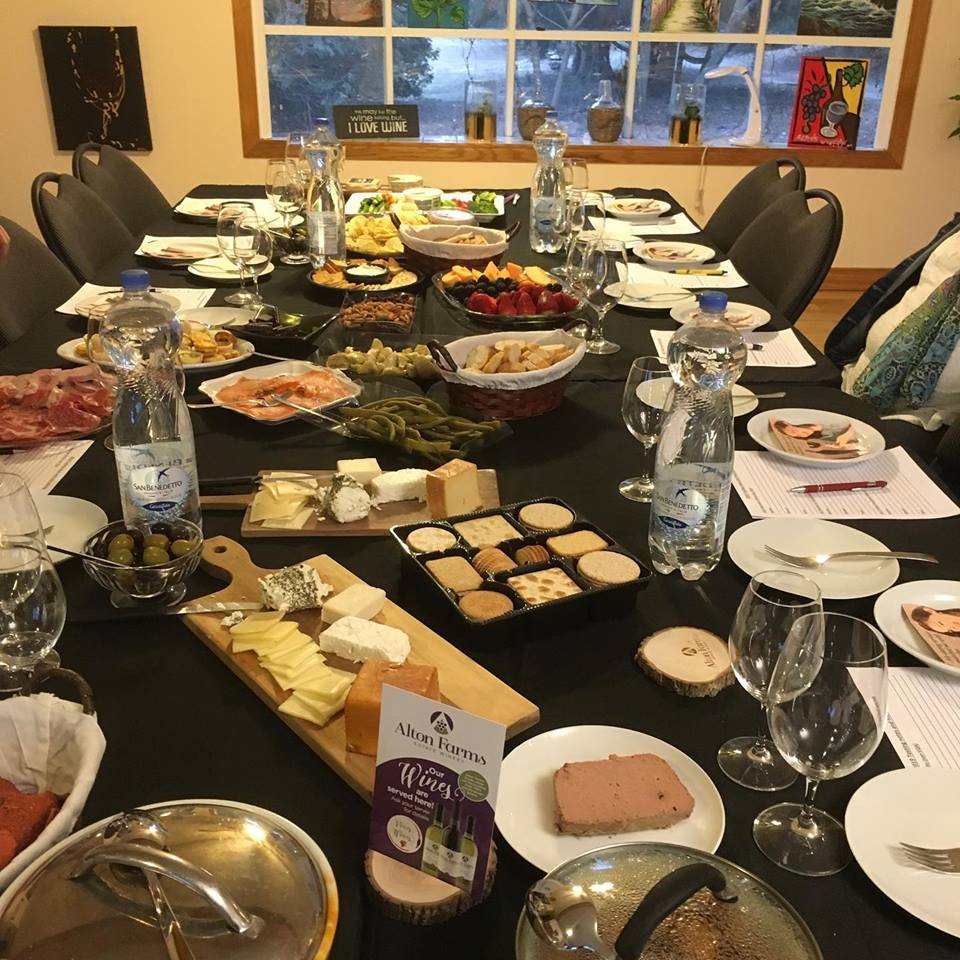 DELIGHT WINE LOVERS with unique wine-themed gifts – artisanal glassware, artwork, wine chillers, wine holders, games, ornaments and much more.
20% DISCOUNT ON GIFT ITEMS for Home Tour visitors. (wine not included)
Check our website and Facebook page for hours and special events. We also host
private parties and corporate and fundraising events.
altonfarmsestatewinery.com • 519-899-2479

Destination: F.I.N.E. A Restaurant
42 Ontario St. S., Grand Bend
SO FINE! DINERS SAY that F.I.N.E. A Restaurant lives up to its name – discover why! Relax in a setting with the warmth of wood, fieldstone fireplace, fine art from local artists and festive holiday décor.
FOOD, GLORIOUS FOOD is Chef/owner Erryn Shepard's and Chef Ben Sandwith's mantra. Casual fine dining is the order of the day; the varied menu features regional cuisine prepared with the freshest ingredients, presented with flair. Because of the intimate dining room size and F.I.N.E.'s popularity, reservations are recommended.
CATERING AND TAKE-OUT AVAILABLE. No-stress entertaining options and Christmas dinners.
519-238-6224 • finearestaurant.com


Fri. Nov. 15 & Sat. Nov. 16:
12 noon to 2 pm for Lunch, 5 pm – 8 pm for Dinner
Destination: Lindy's Forget Me Nots
6-23 Main St. W., Grand Bend (enter off Queen St.)
TREASURE THE PLEASURE of discovering this welcoming, upscale consignment shop with an eclectic mix of décor, jewellery, and clothing from Size 0 to 5X. From bedtime to party time, casual to elegant, fashion forward to vintage, we source fine quality new and gently-used items to update your wardrobe at a fraction of original prices.
DRESS ELEGANTLY FOR THE SEASON'S PARTIES or for Gala Nights on an upcoming cruise. Opt for the latest shoe styles or evening bags. Choose designer fashions from brands like Joseph
Ribkoff or Simon Chang, one-of-a-kind dresses or an unexpected find.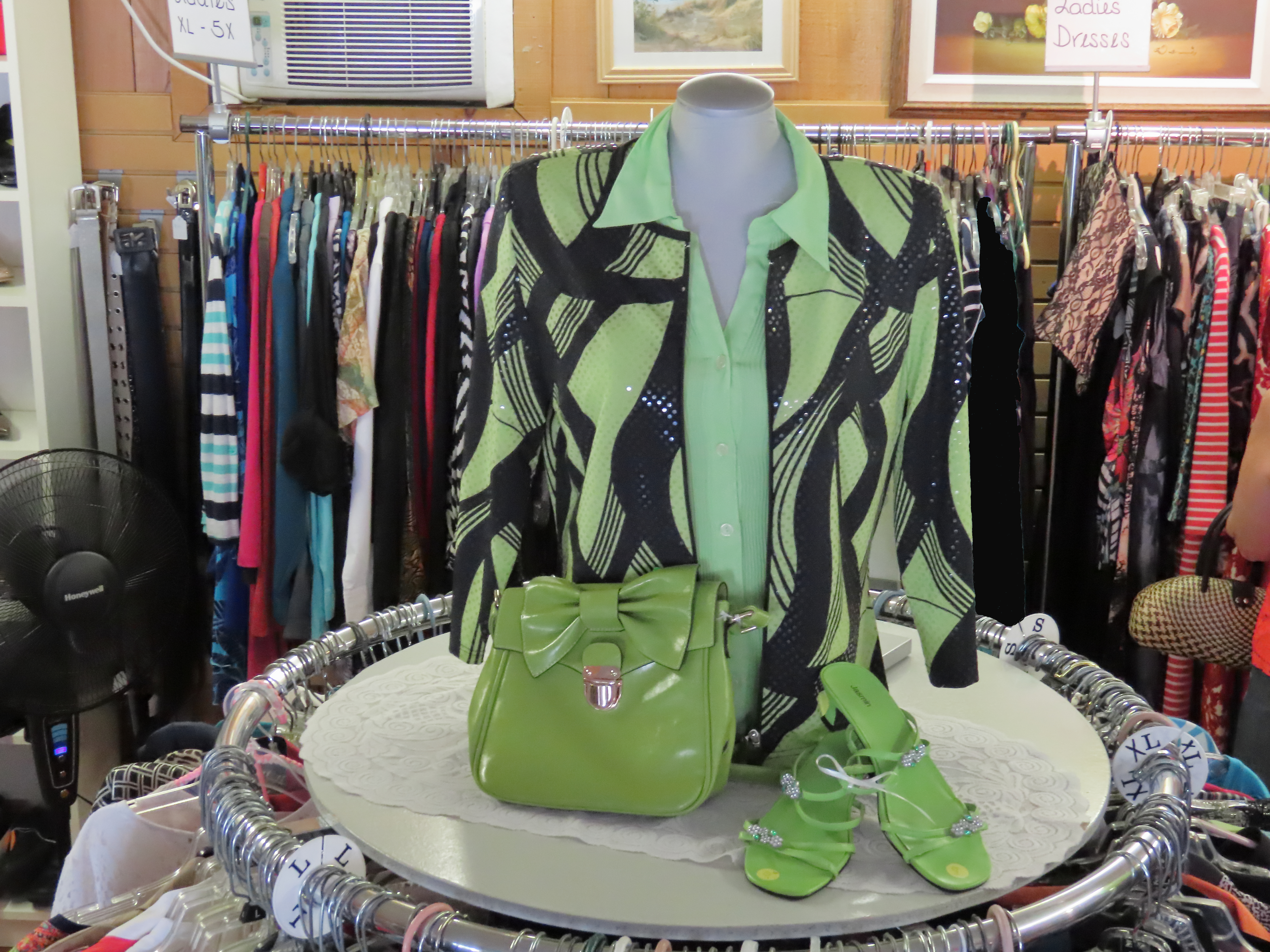 226-688-9342


Fri. Nov. 15, 10 am – 5:30 pm
Sat. Nov. 16, 10 am – 5:30 pm
Sun. Nov. 17, 10 am – 4 pm
WINTER HOURS:
Wed. Thurs. Fri. Sat. 10 am – 4 pm
Destination: Pizza Delight
99 Ontario St. S., Grand Bend
PIZZA, PASTA AND SALADS are among options at Pizza Delight Grand Bend. Get comfortable in a cozy window booth, at a family-sized table or at a bar stool perch. Locals and visitors alike come here to choose from a varied menu that includes panzerotti, lasagna, chicken Alfredo linguini, a variety of fresh salads, donairs, wings, nachos and more.
Sample a duo of pizza & nachos or pizza & salad. Gluten-free and vegetarian options. Fully licensed.
GIFT CERTIFICATES. TAKE OUT.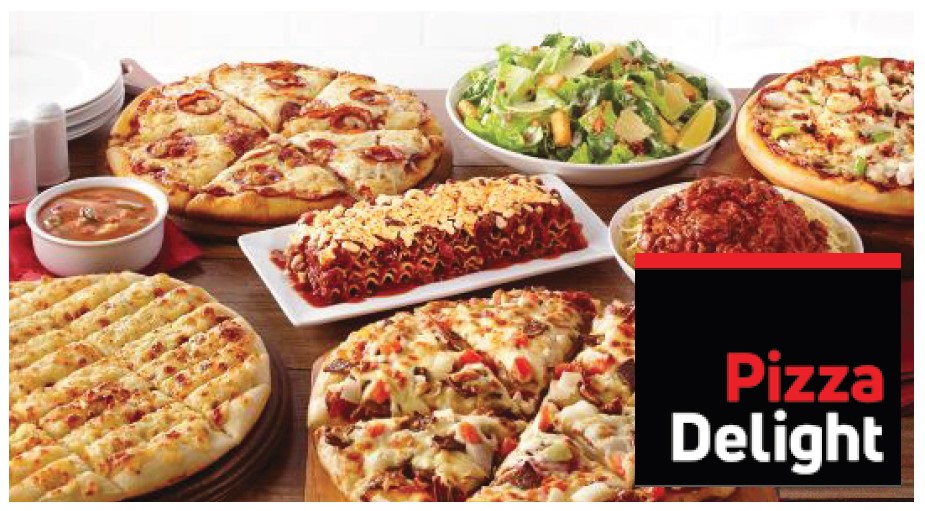 519-238-8330  pizzadelight.com
HOURS: Sun. – Thurs. 11:30 am – 8 pm
Fri. – Sat. 11:30 am – 9 pm
Destination: The Garden Gate Gifts & Florals
55 Main St. E., Grand Bend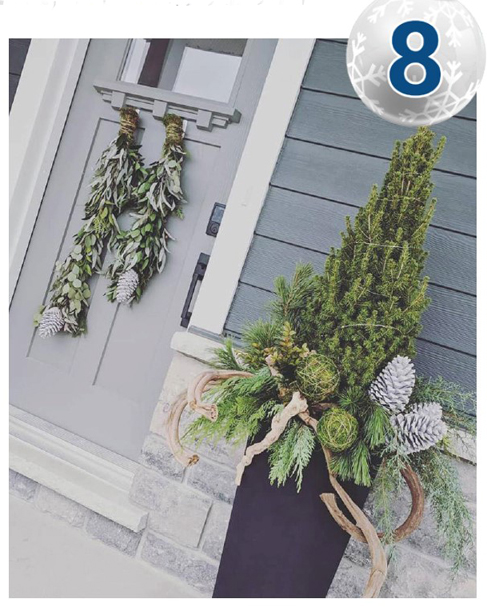 GET YOUR HOLIDAY HAPPY ON! Find wonderful gifts for all seasons and floral creations for all occasions – or just because. Opt for creatively-designed table centerpieces, custom urn/ planter/container creations, wreaths and other delights for you or for gifting at this full-service floral shop with a superb rep.
FABULOUS FINDS AND FLORALS are only the beginning. Our in-house designers love to work with each and every customer to customize their home's Christmas look.
GIFTS FOR EVERY AGE, EVERY ROOM – unique, on-trend or traditional. Custom signs. Free gift wrapping for in-store purchases.
519- 238-1701 ♦ 1-877-238-1701 ♦ 

thegardengate.ca
Fri. Nov. 15  9:00 am – 8:00 pm
Sat. Nov. 16  9:00 am – 6:00 pm
Sun. Nov. 17 11:00 am – 4:00 pm