Christmas in the Village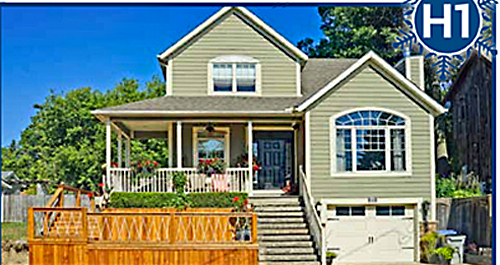 27 Queen Street, Grand Bend
Welcome to The Dock House, home to Jane and John Goodwin. Nestled in the heart of the village, the Goodwin's three level home is a beautiful and functional space for the couple to live, work and play. Working from home-based offices, John and Jane are able to take advantage of all this great location has to offer. They love the vibrancy of summer living, being a short walk to the beach, restaurants, shops and nightlife. A talented musician, John has his guitar collection proudly on display in the front room, which also boasts a gorgeous wood burning fireplace and large windows that fill the room with light. The family room and kitchen at the back of the house are stylish, yet relaxing and cozy. As Airbnb hosts, John and Jane enjoy welcoming summer guests from around the world to the private lower level with a spacious bedroom, bath and theatre family room with a gas fireplace. After a busy summer season, the couple look forward to welcoming you to a good old fashioned Christmas in the village.
PRESENTING SPONSORS:
John Goodwin


519-859-4646 century21.ca/john.goodwin
Grand Bend's Real Estate Market is growing quickly. Contact me anytime to discuss various investments available. Looking to build in the village? We have serviced building lots available.

45 Ontario St. N., Grand Bend
519-238-8995 ubufashions.com
Come for a warm welcome, great fashion, jewellery, undergarments & great gift ideas. Select from Joseph Ribkoff, Michael Tyler & more.
NO TAX HOME TOUR WEEKEND.
Hours: Mon-Sat. 10 am – 5 pm; closed Sun.
DECORATED by:


27 Queen St., Grand Bend
519-702-6564    basharedbydesign.com
Designer Jane Goodwin has been designing spaces for 25 years, working with clients to see their vision turned into reality.
Outdoor Product by:

10133 Lakeshore Rd., Grand Bend
519-238-1321   westlandgreenhouses.com
Indoor Product by:

55 Main St. E., Grand Bend
519-238-1701 grandbendflowers.com  thegardengate.ca
Lakefront Living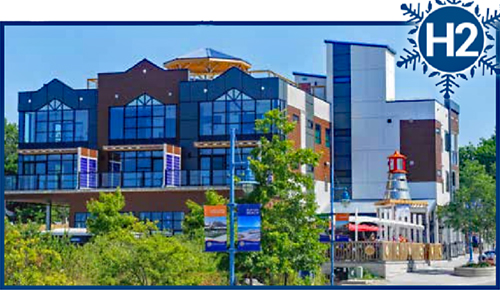 83 Main Street West, Grand Bend
The first thing you will notice in this stunning new condo located at the foot of Main Street is the absolutely breathtaking view of Lake Huron. The custom designed unit features a two-story wall of glass that invites the blues of the lake and sky directly into the space. Beautiful blue tiles on the spacious balcony echo nature's palette. The three-bedroom, two-story condo makes for casual and easy lakefront living. The decor is done in stylish, contemporary whites with black and grey accents and some unique architectural touches. The open concept main floor features a stunning kitchen with modern white cabinetry and matching marble countertops. The built-in espresso maker is perfect for sipping that morning coffee while enjoying the views. The living area has a two-story fireplace done in stylish gray marble. High ceilings throughout the unit make for a spacious, relaxing vibe. The master bedroom on the second floor captures that amazing view with wall-to-wall windows. A matching ensuite features a stand-alone soaker tub and cabinetry in crisp whites. Fully accessible, the condo is steps away from the beach, the perfect location to enjoy lakefront living at its very best.
PRESENTING SPONSORS:

3988 Elginfield Rd., Parkhill
519-293-1162 larrymileselectric.ca
You can rely on us for all your electrical needs – 24-hr. emergency service, day-to-day maintenance, system upgrades and new services for residential, rural & commercial projects.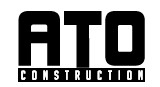 P.O. Box 1135, Grand Bend
519-476-2877
Andy Oke and his team's goal is to turn clients' visions into reality using quality materials and highly-skilled trades – listening to their dream home wishes and working with them to achieve even-better-than-imagined results.
DECORATED by:

55 Main St. E., Grand Bend
519-238-1701 thegardengate.ca grandbendflowers.com<
A giftware shop with a great selection for everyone. They have you covered, whether it's a birthday, holiday, wedding, new baby, or just because. With a huge selection of cut flowers and tropical plants, The Garden Gate can provide anything you want, and everything you've always dreamed of.
Luxury Vacation Home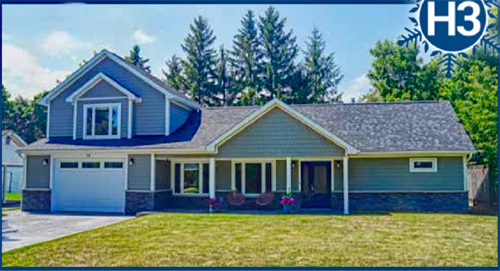 59 Green Acres Crescent, Green Acres Subdivision
Sue Davis welcomes you to her stunning new vacation home in Green Acres. Completed in 2018, the spacious home uses stateof-the-art technology for economical and eco-friendly heating and cooling. Decorated in a soft, neutral palette of trendy greys, taupes and whites, the home has a relaxing and inviting vibe, the perfect space for a family vacation. The main floor is open concept, featuring a spacious family room and modern kitchen with gorgeous white cabinetry accented by contrasting black granite countertops. The main floor master bedroom and ensuite are done in soothing tones of taupe and grey for a restful sleep. The beautiful flooring throughout the home is easy-care laminate that simulates hardwood with the added bonus of cozy radiant heating. A large deck off the main floor is a great space for outdoor meals and entertaining. Upstairs, the neutral palette continues in three large queen guest suites and full bath with modern white finishes. A short walk to the beach, the spacious home was built for precious relaxation time with family and friends. Merry Christmas from Green Acres!
PRESENTING SPONSORS:

72 Ontario St. S., Grand Bend
519-238-3384 gbdentalhealth.com
Our general dental practice is committed to good oral hygiene education. We pride ourselves on our prevention and restorative services.
48 Ontario St. N., Grand Bend
519-238-1122
Customer Service is our #1 priority. You have questions, we are available 24-7 when you need us. We write Home, Auto, Cottage, Tenant, Commercial and Farm Business.
DECORATED by: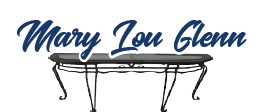 Products by: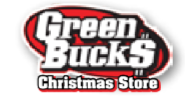 99 Ontario St. S., Grand Bend
519-238-5058 Green Bucks Grand Bend
Your one stop shopping for all your holiday decorating needs.

A Merrywoods Christmas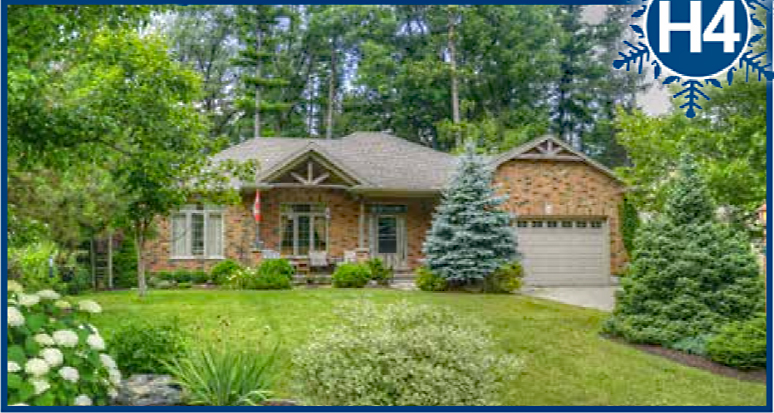 10204 Pineview Crescent, Merrywoods Subdivision
Nancy Winters welcomes you to her beautiful home in Merrywood Meadows.The lovely red brick bungalow was one of the first homes built by Medway Homes in Merrywoods Subdivision back in 2003. The Winters chose the home for its well-designed layout, offering ample space for their furniture and art collection. Styled with a traditional touch, the home showcases Nancy's treasured antiques, handed down through generations of the family. Large windows throughout the home flood the interior with light, making the space bright and inviting. The main floor is designed for entertaining, featuring a large dining area and comfortable sitting room for relaxing after a great meal. Nancy recently had the lower level completely renovated to accommodate visitors. Thanks to local contractors, the area now boasts two lovely guest rooms, a family room and storage area. Finished with some fresh treatments, including on-trend wallpaper, the renovated space adds to the comfort and functionality of this beautiful home. True to her name, Nancy Winters looks forward to the upcoming season, and wishes everyone a happy holiday.
PRESENTING SPONSORS:

38 Ontario St. S., Grand Bend
519-238-8822
We're here for beauty and healthcare needs from head to toe! Meet our talented hairstylists, fabulous nail technician and trusted Registered Massage Therapist


118 Main St. N., Exeter
519-235-2420 gaiserelliott.com
Because we live and work in the community we serve, we can respond quickly to our clients' needs. Gaiser Elliott Insurance Brokers provides auto, home, farm, business, travel, life and group insurance.



46 Ontario St. S., Grand Bend
519-238-5216 email judb@hay.net
Jud Bumstead Financial offers a full range of investment options as well as insurance, including life, disability and critical illness.
DECORATED BY:


509 Main Street S., Exeter
519-235-3222  willowvalleyonmain.com
A beautiful home fashion boutique offering affordable design services and retail collection of well-priced, hand selected furnishings for your home.
Southcott Pines Retreat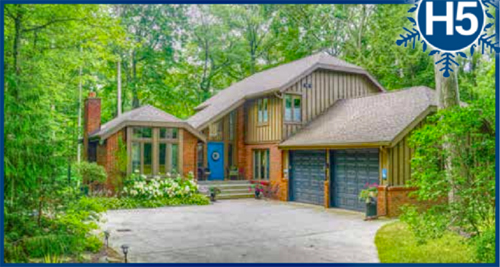 10261 Pines Parkway, Southcott Pines
Welcome to the beautiful home of Ruth and Jake van Leeuwen, one of the original homes built in Southcott Pines. The couple made the happy decision to move here after retiring in 2016. The interior of the two-story home had been completely renovated by the previous owner, leaving Jake to add some finishing touches, including a large outdoor deck and relaxing hot tub. The interior of the home is decorated in traditional style, showcasing the couple's beautiful collection of antique art and furniture. Note the "baptismal" sink in the main bathroom that is accompanied by Ruth's grandfather's Baptismal Certificate (dated 1892 in Dashwood). Other treasures on display throughout the home are family heirlooms and mementos collected during the couple's extensive world travels. Exiting through the garage, you'll get a glimpse of Jake's garage/man cave that houses his treasured 2014 Corvette. Surrounded by tall trees and lovely landscaping, the van Leeuwen home is the retired couple's dream. Jake and Ruth wish you all the best of the season from beautiful Southcott Pines.
PRESENTING SPONSORS:

71054 Hwy. 21, Grand Bend
519-238-8193
We have been in business for 33 years providing quality plumbing,  electrical, heating and air conditioning services to clients in Grand Bend, Exeter and surrounding areas.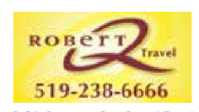 2-81 Crescent St., Grand Bend
519-238-6666 grandtravelcruise.ca
Our passion is providing great travel experiences at the best available price. Industry knowledge and specialized training enable us to build your dream holiday – from cruise to all-inclusive, tours and destination weddings.
DECORATED by: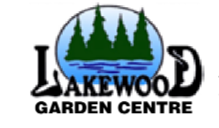 72856 Bluewater Hwy, St. Joseph
519-236-4479  lakewoodgardencentre.com
Peggy Darling has created a charming Christmas display with unique holiday items from Lakewood Garden Centre. Visit their Christmas Shoppe and enjoy the wonder and magic of the season.