70671 Bluewater Hwy.21, South Huron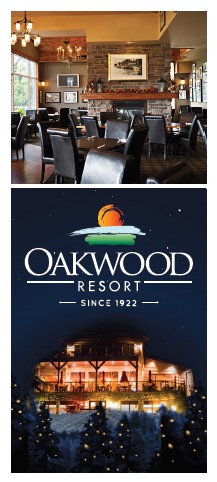 CELEBRATE THE HOLIDAYS AT OAKWOOD RESORT, a year-round
destination on the shores of Lake Huron for over 95 years.
LOCAL CELEBRITY MICHAEL VANHEVEL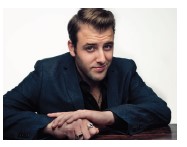 will perform at Dave's Pub & Grill Sat. Nov. 16. Due to the popularity of Michael's performances we advise patrons to book a
reservation early for this event. It is sure to be an unforgettable night of holidayinspired favourites.
MAKE A RESERVATION for our popular Christmas Dinner, New Year's Eve Dinner or Brunch, or book a table to enjoy the festivities at our New Year's Eve DJ Dance Party. FIND OUT ABOUT UPCOMING SPECIALS & EVENTS by signing up for our email updates online at
www.OakwoodResort.ca or by following us on Facebook, Instagram and Twitter.
Guests enjoy overnight getaways, chef-prepared meals, family celebrations, weddings, corporate meetings and retreats. Oakwood Resort features 124 Rooms, Suites and Cottages, Dave's Pub & Grill Restaurant, a Full Service Spa and an 18 Hole Golf Course. We welcome the public throughout the year to all of our amenities



519-238-2324 ♦ 1-800-387-2324 ♦ oakwoodresort.ca