73463 Bluewater Hwy., Zurich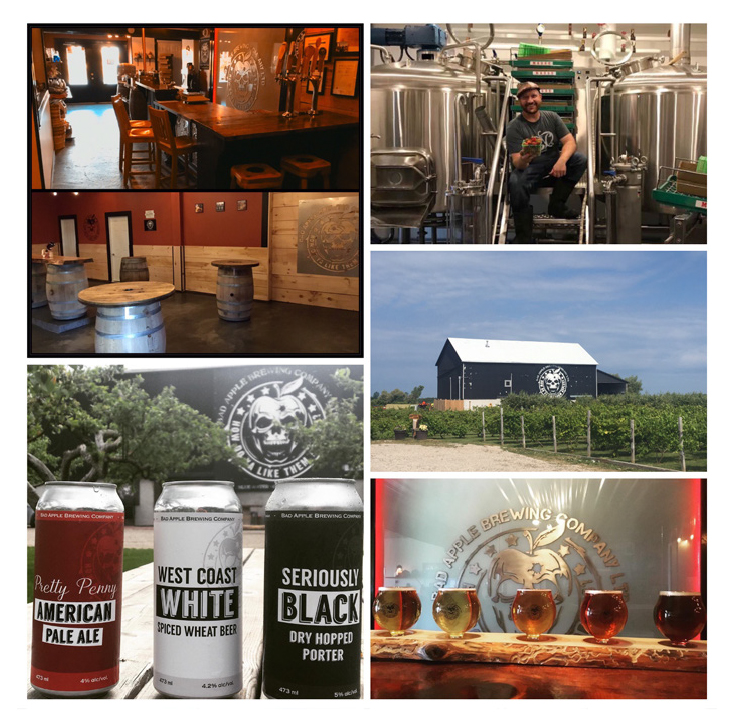 VISIT BAD APPLE BREWING where beers are brewed, sold and served.
Check out the onsite bottle shop, tasting room, games room and gift shop. Bad Apple Brewing Company is a local craft brewery just 10 minutes north of Grand Bend on Hwy. 21 by the village of St. Joseph. FAMILY-OWNED, FAMILY-RUN AND
FAMILY-FRIENDLY, the brewery is located in a picturesque orchard along the shores of Lake Huron.



#badapplebrewing • badapplebrewingco.ca
HOURS: Wed. & Thur. 11:00 am – 6:00 pm
Fri. & Sat. 11:00 am – 8:00 pm
Sun. 11 am – 5 pm