Planning is underway for a fabulous
2017 Grand Bend Area Holiday Home Tour.
Check back here for details
Grand Bend Area Holiday Home Tour
Friday, Saturday & Sunday
November 17-19, 2017
Friday: hours to be announced
Saturday & Sunday: hours to be announced
5 beautiful homes & many holiday destinations
Benefiting Organizations

The Jingle Bells Group is created of folks from Grand Bend & Area Chamber of Commerce and area businesses and charitable groups. Our mission is to illuminate the town with lights, vignettes and greenery. Funds from the tour will help provide pole lighting on main thoroughfares. Join us for Light Up Grand Bend – Optimist Park 6pm, Friday, Nov. 18, 2016.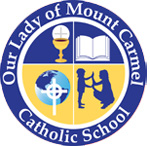 Our Lady of Mount Carmel School will use funds raised funds for current and future projects, including technology improvements provided by the helping hands of these monies.

The West Coast Lions Club is happy to volunteer with the tour. Funds raised will be used to fulfil our Rotary Stage commitment, assist local families in need, fund Dog Guides and help in international disasters.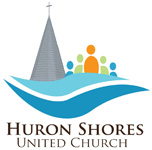 Huron Shores United Church in Grand Bend is continuing the renovation and addition to its historic 1927 site. A beautiful new roof, an impressive steeple and a bell, transported from Scotland, add to its charm. Summer services are held outdoors. All are welcome.
Thank You to Our 2016 Sponsors Our 2017 Sponsors Coming Soon
Grand Bend Holiday Home Tour Etiquette
Holiday Homes can be visited in any order throughout the weekend
Your ticket allows you to visit each Holiday Home once.
Please remove shoes and boots while in the Holiday Home (shoe bags provided)
Children must have a ticket and be accompanied by an adult.
Please observe parking attendants at each home.